Geospatial Insight has partnered with GHGSat as reseller and value-added partner to market imagery and derived data of CO2 and methane emissions. The collaboration will focus on producing visual intelligence relating specifically to greenhouse gas emissions.
As a leading provider of actionable insights derived from satellite imagery, Geospatial Insight brings unique capability and expertise to its financial, insurance and energy clients.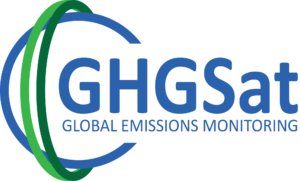 Since its inception in 2012, Geospatial Insight has developed risk analysis intelligence products and services targeted to the finance, insurance and corporate markets, harnessing years of collective experience in extracting value from a combination of geospatial information sources. Under this agreement, Geospatial Insight will not only be an authorised reseller of GHGSat data and services, they will also embed them in their own products to provide added value to their customers.
"This partnership provides the opportunity to further develop ground breaking products for our energy clients in the fight to understand and reduce greenhouse gas emissions."

Dave Fox, CEO of Geospatial Insight
With its first satellite operating in a sun-synchronous polar orbit at 512 km altitude since June 2016, GHGSat acquires imagery in the Short Wave Infrared (SWIR) frequency bands from which greenhouse gas concentrations can be derived at <50m spatial resolution, making it possible to identify and characterise emissions from individual facilities. GHGSat's next satellite is in the advanced stages of design and is expected to launch at the end of 2018, with others to follow close behind.
"This partnership is a crucial step for GHGSat to extend our footprint in Europe" said Stephane Germain, President and CEO of GHGSat. "We are excited to work closely with Geospatial Insight to develop actionable products which incorporate our data on greenhouse gas emissions."